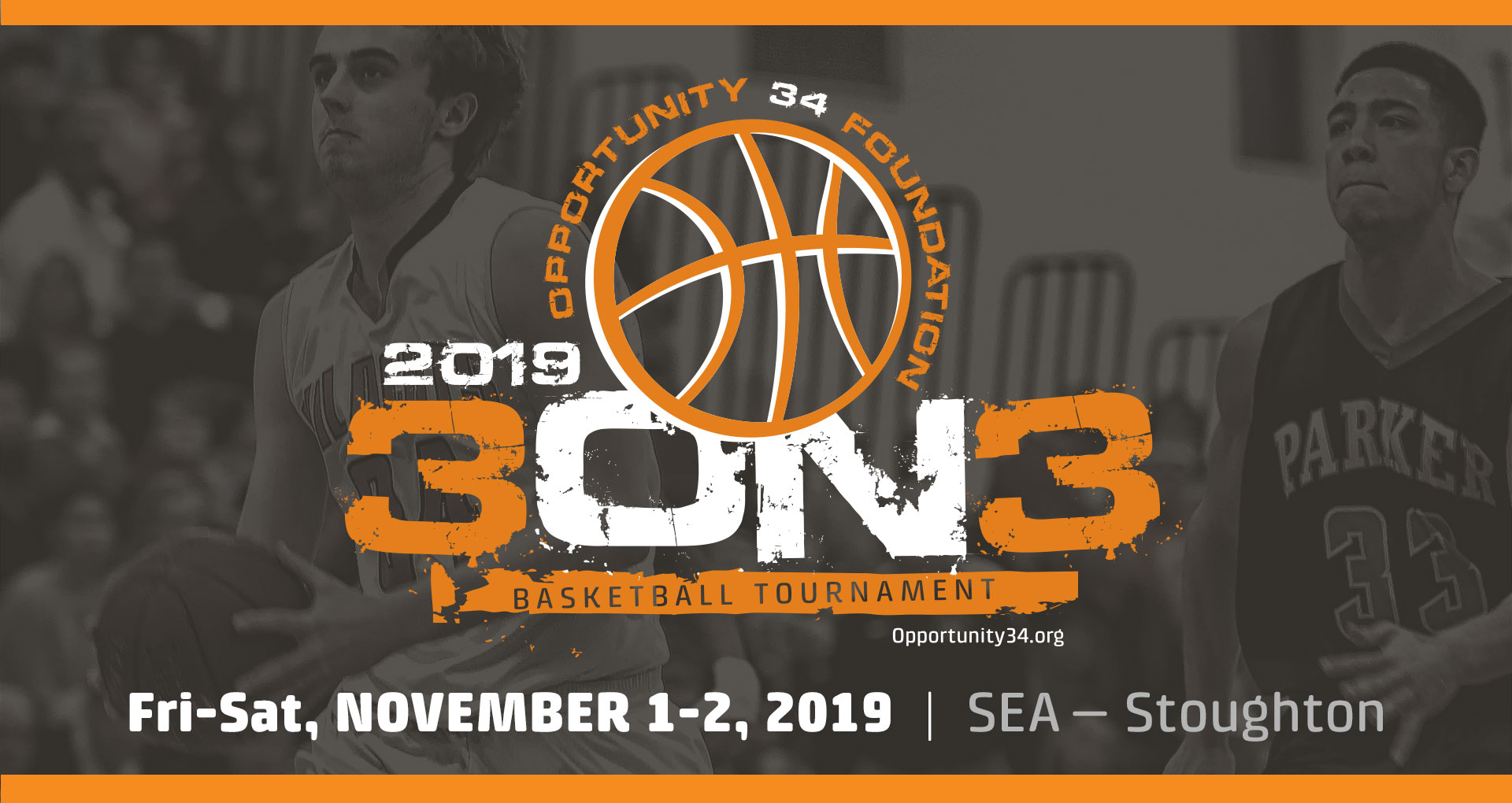 3-on-3. It's back!!
Fri-Sat, November 1-2, 2019, is the 2nd Annual Opportunity 34 Foundation 3-on-3 Basketball Tournament. New for this year is the Friday Night Co-ed Adult-Alumni games. We'll have more details soon, but in addition to the youth games, plan on taking part in the Alumni games. Should be fun.
The 2019 3-on-3 tournament will be held at SEA – Stoughton in the Stoughton Wellness and Athletic Center (view Google map).
FRIDAY, Nov. 1, 6pm-9pm: Adult/Alumni Co-ed
SATURDAY, Nov. 2, beginning at 9am: Boys & Girls 4th-8th Grade Divisions
Teams consist of 4 players each. Registration fee is $100 per team (again, 100% of the proceeds will go directly to the Opportunity 34 Scholarship Fund). Game schedules & updates will be available on the SEA app. Space is limited, so register today! REGISTRATION IS OPEN UNTIL 5PM ON FRIDAY, OCT. 25.

Also back this year, after an unbelievable effort last year, is our "Rescued Soles" Basketball Shoe Drive. We encourage you to pay it forward by bringing us your "gently used" or like-new basketball shoes to ensure as many kids as possible have an opportunity to play with quality basketball shoes. When you drop off your shoe donation, let us know which school district you are representing.  Learn more about the impact of last year's shoe donations here.