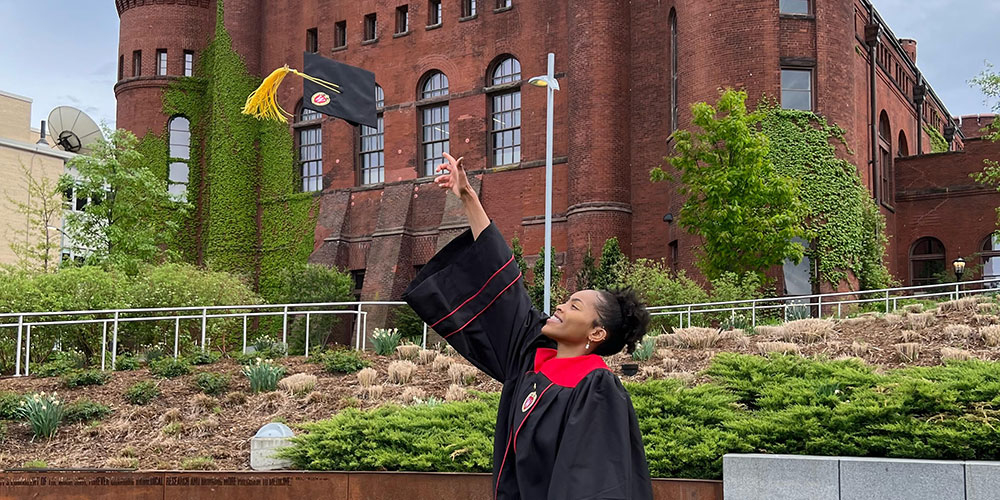 The Next Chapter of the Bre Woods Story …
It is fitting that the path Bre Woods took to reach her latest cap-throwing moment required some perseverance & passion. The Verona Area High School graduate and first Opportunity 34 scholarship recipient now also holds the distinction of being the first Opp34 recipient to graduate from college, having earned a degree from the University of Wisconsin-Madison.
In 2018, Bre was awarded our first $3400 scholarship and was just weeks away from heading to the University of Central Florida for the summer semester where she would pursue a degree in biomedical sciences.
But the distance from Florida to Wisconsin proved to be more than the then-18-year-old was ready to accept. Bre had never been away from home for that long. While it had only been 6 weeks, she missed her mom tremendously and decided to return to Wisconsin. But Bre's return would not be solely for emotional reasons. She also realized just how expensive out-of-state tuition can be and she decided not only would she be closer to family, she could make more efficient use of her money by coming back.
So Bre moved to Madison and enrolled at Madison College beginning in the fall of 2018 so she could knock out her general studies over a few semesters. During that time, Opportunity 34 announced that the foundation would award $3400 for each year a scholarship recipient remained in good academic standing with their undergrad studies. Bre was ecstatic to learn there could be more financial support headed her way as long as she continued in school.
Then COVID-19 hit. As the entire world shut down in March 2020, everything, it seemed, had moved online. So Bre moved to Illinois, this time to be closer to her family. But even in the chaos of COVID, she was able to think ahead. Before leaving, she applied to the University of Wisconsin-Madison and was accepted for the 2020 summer semester in neurobiology. Along with so many other college students, Bre attended classes online for the next few semesters.
When in-person opportunities returned in the fall of 2021, Bre — who was still residing in Illinois — commuted 2 hours to attend classes at UW. By the end of the fall semester, she was on the move again, this time to Wauwatosa. After moving back to Wisconsin for a second time, she unexpectedly lost her grandfather to an unknown cause. That experience helped her identify her passion — forensic science. She had always found anatomy fascinating and the frustration of not knowing what was behind her grandpa's passing caused a light to go on. "That was when I decided I wanted to be a forensic pathologist," Bre shared. "I knew right then I wanted to help people by giving them closure. I don't think knowing why someone passed away will always provide closure, but not knowing can be extremely unsettling. If there is a way I can alleviate that frustration for someone, I would consider it an honor to do so."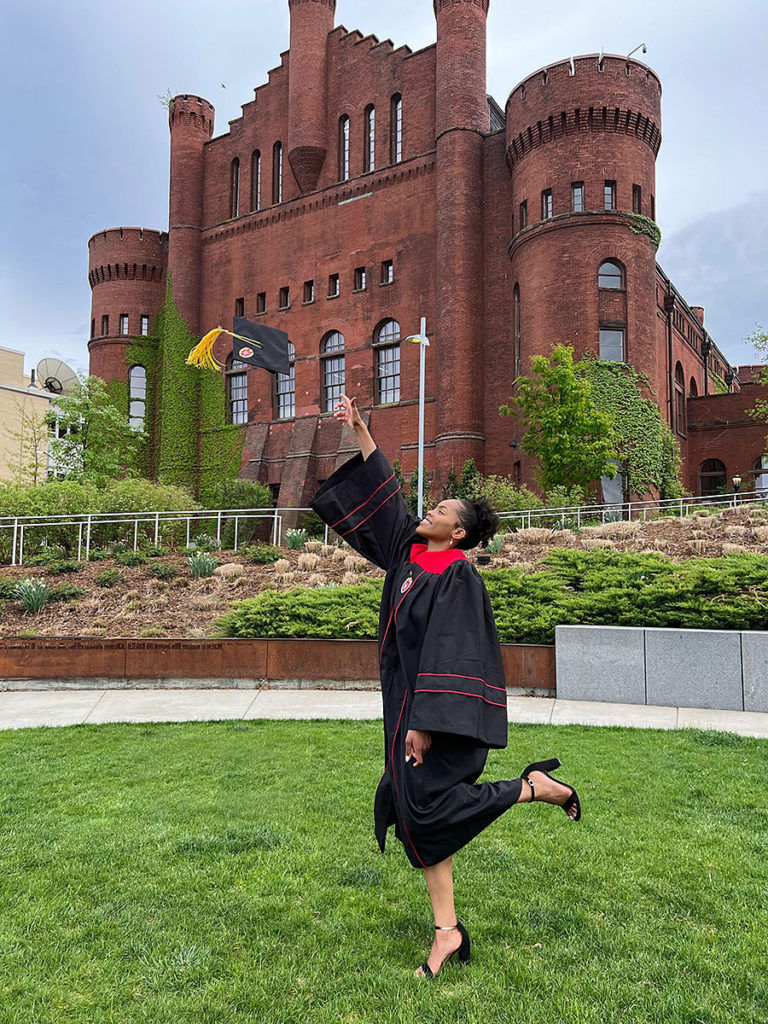 Bre will take the next year to prepare for the Medical College Admission Test (MCAT) for prospective medical school students. Her goal is to qualify for med school so she will one day soon be able to help provide answers to those who are grieving.
The Opportunity 34 Foundation is thrilled to share Bre's story thus far and all she has achieved — knowing she's only just getting started. And that in itself is what this foundation is all about. To continue to grow, continue moving forward and have an opportunity to reach your goals. Bre has shown resilience and along the way she was able to find her passion to help others through science.
Congratulations, Bre! Thank you for letting us tell your story. And, we know Will is just so dang proud of you …