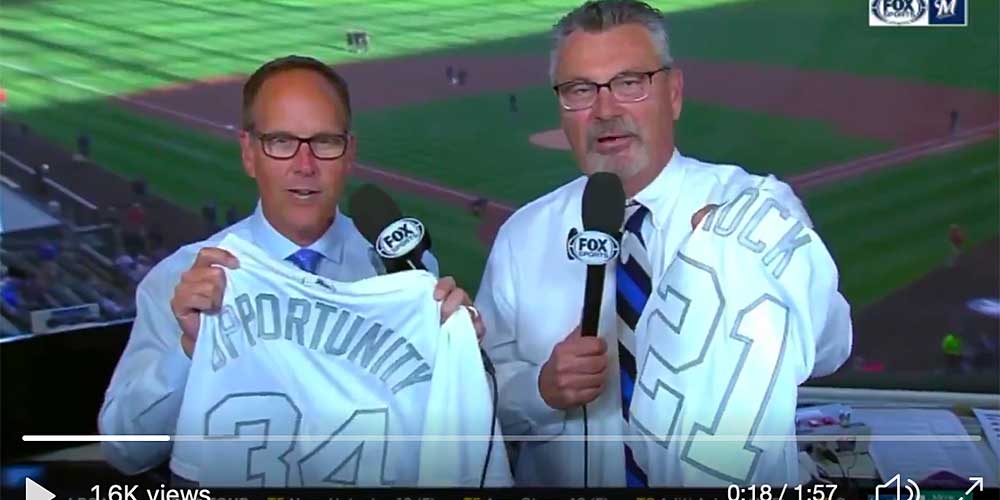 'It's something that spoke to my wife Pam and I…'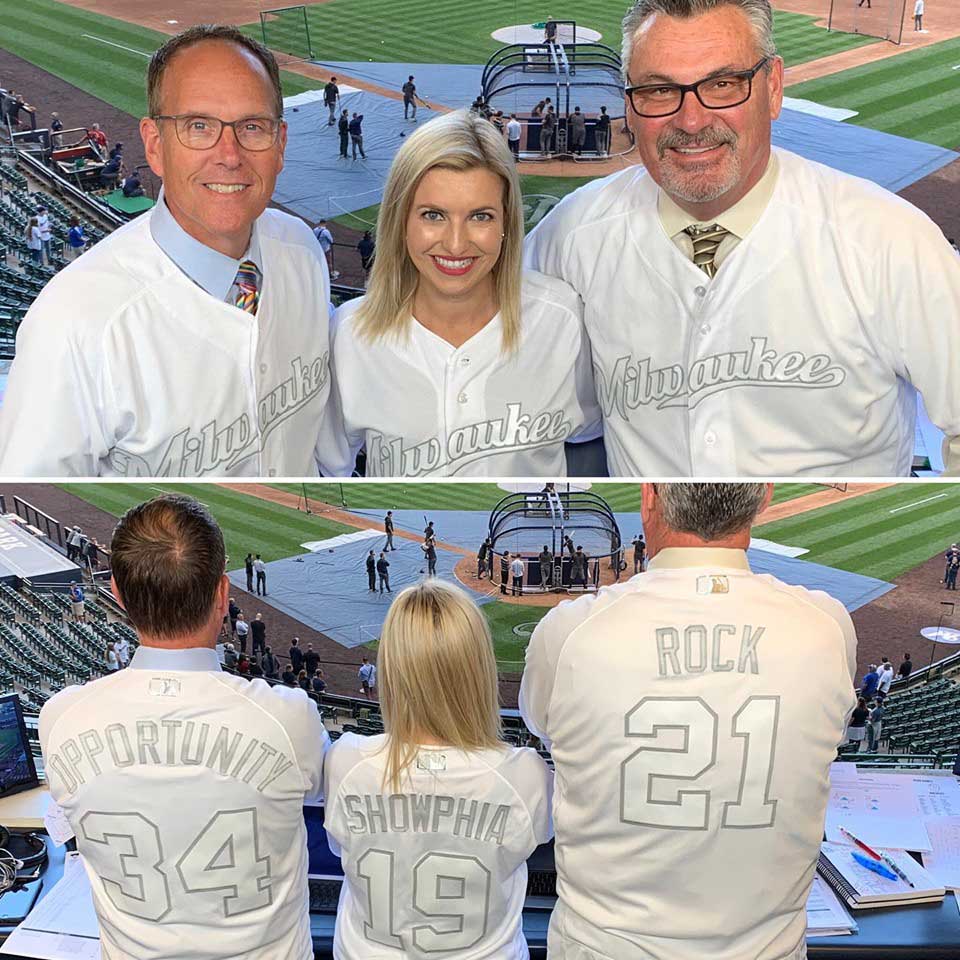 The Opportunity 34 Foundation received some truly amazing support from a friend of the Foundation, Craig Coshun of Fox Sports Wisconsin. During the MLB "Players Weekend", which is in its third year, Major League Baseball encouraged players to connect with fans in fun and engaging ways through their jerseys with nicknames.
Some Brewers players chose fun or semi-predictable fan favorites for their jersey nicknames, such as "YELI" for MVP Christian Yelich, or "BIG SWEAT" for Jimmy Nelson. But when the jerseys extended off the field to other parts of the organization, Craig's choice for his nickname and number had our eyes welling up with tears.
During the opening of the Milwaukee Brewers broadcast on Saturday, August 24, Craig explained his choice for his MLB "Players Weekend" jersey. The Brewers' FOX Sports Wisconsin pregame and postgame host decided to shine his light on the Opportunity 34 Foundation by wearing "OPPORTUNITY" on his #34 Brewers jersey. An amazing gesture for which we are humbled and grateful … his heartfelt mention during the broadcast was a perfect summary of how Opp34 came to be, why it means so much to us and others, and how its beginnings were both surprising and a true opportunity that has blossomed into something that is making a positive impact on young adults' lives.
Watch his on-air explanation below… and, THANK YOU, Craig.