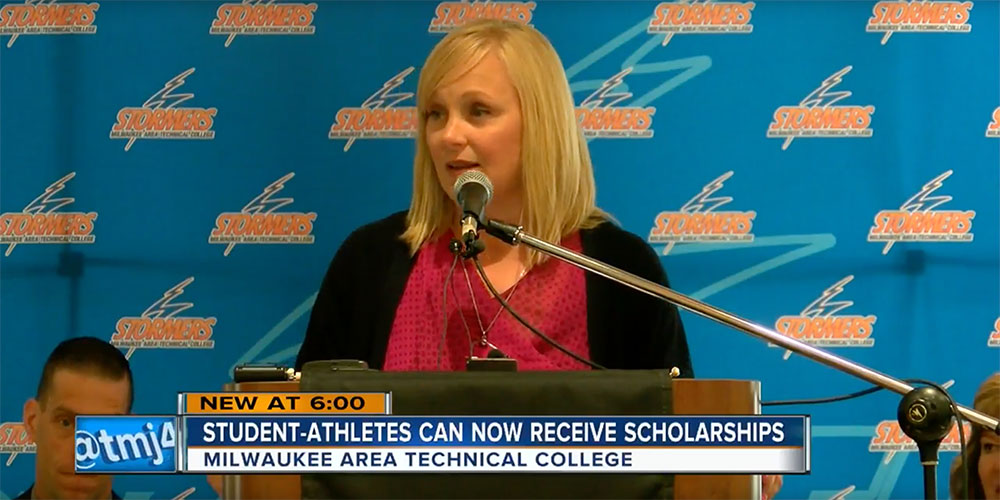 MILWAUKEE, Wis. (Tatiana Cash, WTMJ-TV, TMJ4.com) — Milwaukee Area Technical College is offering nearly 25 athletic scholarships in basketball and tennis the fall.
The reason for this historic change is because of the school's new athletic standing in the National Junior College Athletic Association. NJCAA has ranked MATC's men's and women's tennis teams Division I and both basketball teams Division II.
Some of the funding for the school's scholarships comes from the late player Will Kellerman's scholarship fund "Opportunity 34." Kristin Kellerman is Will's mother and says this donation to the college is the foundation's first gift as an organization.
MATC was the last place Will played basketball before he was tragically killed in a car crash six months ago. His parents, Kristin and Brian, wanted to honor their son through this basketball foundation.
Even though Will only played two games at MATC before his death, the team cherished him. One teammate, Bryant Nolan, has a tattoo of Will's jersey #34 on his leg. Nolan says Will was the guy who always had his back…
(Continue reading the rest of the story from Tatiana Cash of tmj4.com…)