MILWAUKEE, Wis. (by Lance Allen, TMJ4 Milwaukee) — At a two year school like MATC, it's rookie year, then senior year for the hoops squad. "About the time you get the guys to where you want in your program, they're out the door and you're getting new guys in," MATC Head Coach Randy Casey said.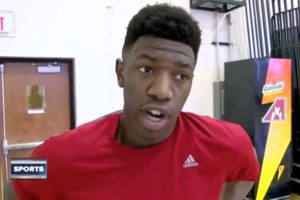 But now the Stormers, in the first year of playing in the National Junior College Athletic Association Division Two, they're off to the national tournament. "I never really played in any type of really big thing for basketball so I don't know, it just means a lot," team captain DeAngelo Young-Pryor said.
The move to Division II is turning tragedy into triumph. Much of the seed money for scholarships was a donation from the Opportunity 34 Foundation, which was founded with memorial gifts after Will Kellerman, an MATC basketball player, died in a car crash during the fall of 2017.
"I'm always talking to my guys from last year about him…we never forget about him. Thinking about him, talking about him every day actually. He was just a great impact to everybody," Young-Pryor said…
(Continue reading the original story and watch the news video at tmj4.com.)