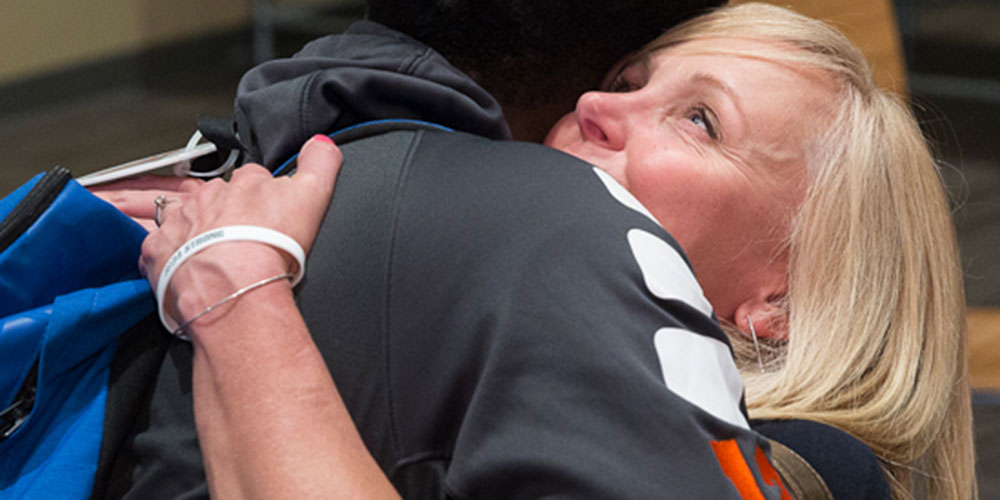 MILWAUKEE, Wis. (Virginia (Ginny) Gnadt, matc.edu) — Milwaukee Area Technical College recently announced that MATC will transition men's and women's basketball teams from Division III to Division II play. The men's and women's tennis teams will begin their debut season this fall as Division I teams in the National Junior College Athletic Association (NJCAA). The change gives the college the opportunity to award athletic scholarships and offers MATC a competitive advantage in recruiting student athletes…
…College Partners Helped Make the Move Possible
College partners were critical in making the move happen. They include Kristin and Brian Kellerman, the parents of MATC basketball player Will Kellerman, who was killed in a tragic car accident in November. The Kellermans formed the Opportunity 34 Scholarship Fund as a tribute to their son (opportunity34.org). They anticipated a creating small scholarship fund to help students from Will's alma mater, Verona Area High School, but were amazed to receive donations from more than one thousand individuals totaling over $194,000.
The Kellermans decided to donate $40,000 to the MATC Foundation, Inc., for athletic scholarships because MATC meant so much to their son.
"Will always wanted his friends and teammates to have a chance, to be part of a team. We thought that if Will can't be physically present to be that encouragement, Opportunity 34 could," Kristin Kellerman explained at the May 3 announcement.
She said the scholarships "recognize perseverance and passion." She continued, "We are so thrilled that the foundation is making its first gift to the last place he that Will played basketball. Will was only here a few short months, but he was the happiest we had seen him in a long time. He was given another opportunity."
Kellerman went on to praise MATC Men's Basketball Coach and Athletic Director Randy Casey, Will's teammates, teachers and his classmates, and to talk about the sense of family and connection Will felt in the short time he attended MATC…
(Continue reading the rest of the story at Milwaukee Area Technical College's website, matc.org…)