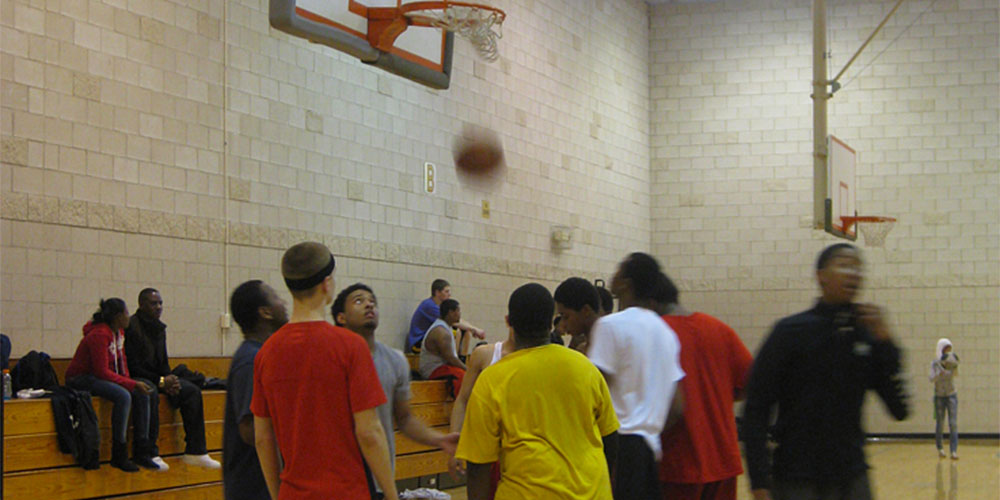 Recognizing a shared mission, we are proud to announce the Opportunity 34 Foundation has donated $2,500 to the KNOW program (Kids Need Opportunities at Warner). The program at the Warner Park Community Center on Madison's northeast side services 9 northside neighborhoods. The KNOW team has done an amazing job of building relationships with kids and their efforts are reflected in the tripling of kids participating in their program — including a 3-on-3 basketball program!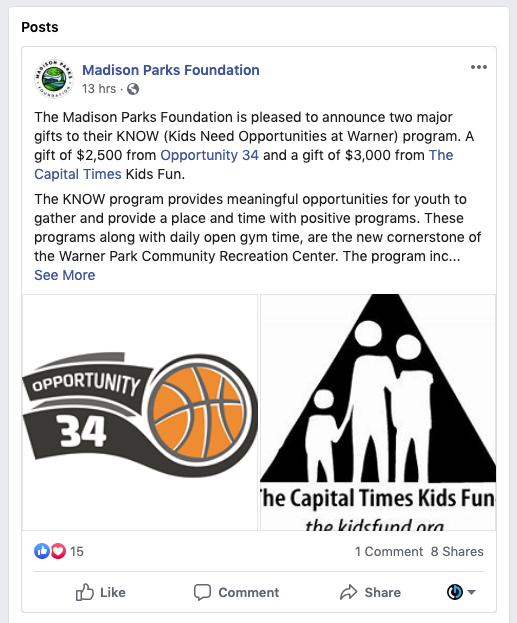 This week on their Facebook page, the Madison Parks Foundation announced our gift along with a gift of $3,000 from the The Capital Times Kids Fund:
"The Madison Parks Foundation is pleased to announce two major gifts to their KNOW (Kids Need Opportunities at Warner) program. A gift of $2,500 from Opportunity 34 and a gift of $3,000 from The Capital Times Kids Fun.
The KNOW program provides meaningful opportunities for youth to gather and provide a place and time with positive programs. These programs along with daily open gym time, are the new cornerstone of the Warner Park Community Recreation Center. The program includes Teen Night, Family Fun Night and a three month 3 on 3 basketball series.
The Opportunity 34 Foundation was created to give kids a chance with both financial assistance and mentoring. 'Opportunity 34' gets its name from Will Kellerman's jersey number who tragically passed away in a car accident in 2017. His purpose lives on through the foundation created in his name.
With the help of The Capital Times, The Kids Fund serves to pool individual contributions from hundreds of Dane County residents, and then carefully evaluate grant requests from non-profit organizations, distributing those gifts to serve the needs of kids and their families in Dane County."