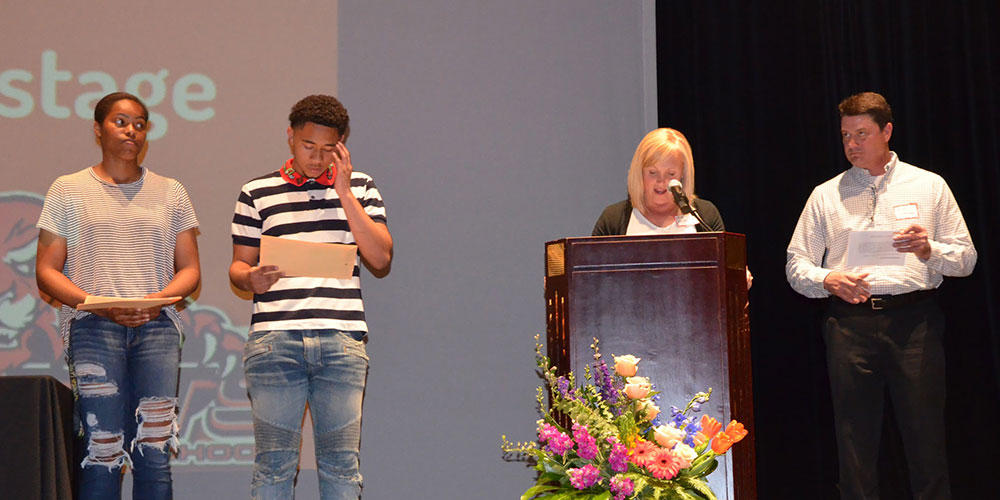 FOR IMMEDIATE RELEASE 5/10/2018
VERONA, WI — The goal was to bring something positive out of something tragic. After a great game scoring a team-high 23 points for Milwaukee Tech early last November, Will Kellerman was driving past Verona on his way to Dubuque, Iowa. Tragically, Will died in a car accident just a little more than a mile from the house he grew up in.
Now, just six months later, the Opportunity 34 Foundation that was inspired by Will's never-give-up spirit, is thrilled to announce it has awarded two $5,000 scholarships to a pair of Verona Area High School seniors.
"These scholarships recognize perseverance and passion," said Kristin Kellerman, Will's mother and foundation co-founder. "Brian and I are so pleased to be carrying on Will's legacy through these scholarships that have been made possible with the support of this amazing community."
The Opportunity 34 Foundation scholarships were awarded to Verona seniors Bryanna Woods and Tomion McKnight. Bryanna played two years of basketball at VAHS and plans to study biomedical science or physiology at either the University of Central Florida or the University of Arizona. Tomion also played two years of basketball at VAHS and will be attending Madison College and plans to pursue studies to become an environmental systems technician or an electrician.
Congratulations Bryanna and Tomion!
The inaugural Opportunity 34 scholarships were presented at the VAHS Senior Awards Night on Wednesday, May 9, 2018.