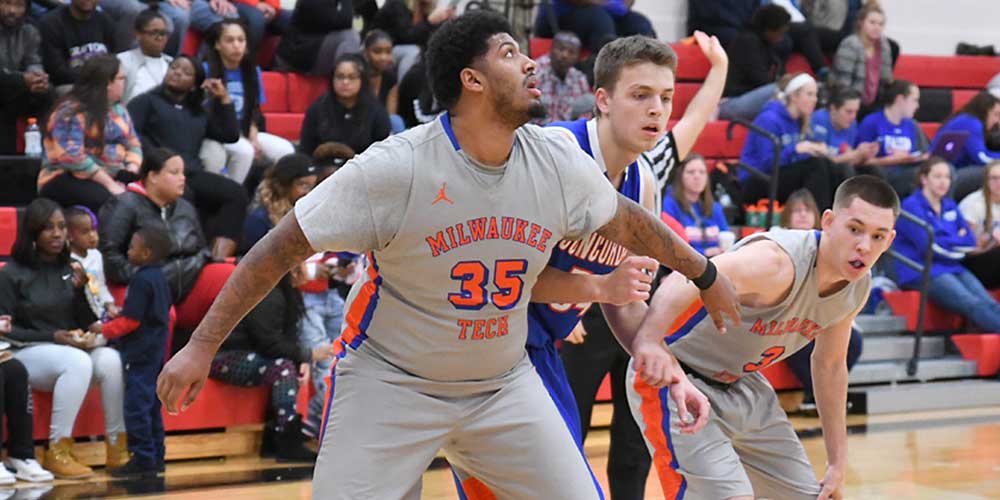 The Inspiring Story of Bryant Nolan
As the saying goes, good things come to those who wait. In the case of Bryant Nolan Jr., he had been waiting for a long, long time. Along his journey, he tried to do the right thing — to put in the work that can make good things happen. Over his 24 years, Bryant has endured so many setbacks, so many crushed dreams, on and off the court, that it would have been understandable had he decided to just hang up his high tops.
Back in high school, Bryant loved football and basketball. At 6'8″ he was an imposing tight end and his size and talent earned him a varsity spot his sophomore year. That lead to great success as a junior, even receiving several offers to play college football and drawing interest from the University of Michigan. He loved football, but basketball was close behind. He was a starter in both sports as a sophomore and junior, but as his senior year began he experienced what he calls a "downtime" in his life.
"I was such a knucklehead. Lots of fighting. Coaches would yell at me and I would think 'even my father doesn't talk to me this way'."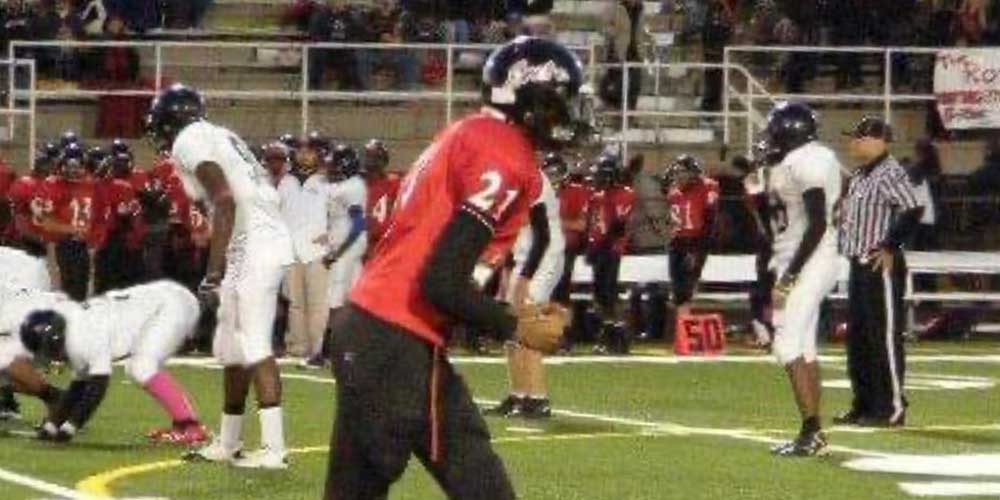 His dad was incarcerated for the first 8 years of his life and while Bryant doesn't blame him for his own poor choices, he now sees how the typical teenage rebellion he was experiencing was exacerbated by not having a dad at home to guide him. By his senior year in high school, he had butted heads with coaches so many times he was kicked off the basketball team after just 3 games. His grades had dropped and he was barely able to graduate from high school. Gone were his dreams of playing at Michigan. His confidence in ever becoming a quality student-athlete was shattered as well.
But his talent and size on the basketball court was still intriguing to other smaller programs. He decided to enroll at junior college in Nebraska. As a kid from Rockford, the adjustment to a small school and small town was challenging. Being a freshman was hard enough, but he also brought with him that "knucklehead attitude". As the basketball season started, he found himself on the bench, and as the season progressed the playing time situation worsened. Bryant dropped out after the first semester, returning to Rockford to work.
"When I think about it now, I honestly wasn't doing the work I needed to do to play at the college level," Bryant admits. "So, I got a job instead. But it was awful. After collecting 3 paychecks, I quit." With no steady paycheck and his dreams of playing college basketball slipping away, he returned to just hanging out with his friends back home.
That spring, however, Talladega College in Alabama started contacting him. He was wary given his previous college experiences, but the basketball coaches at Talladega promised to help him regain his eligibility for the second semester. With new hope, Bryant packed his bags and headed south in the fall of 2016. "I was determined to do the work so that I could play ball in the spring semester," he remembers. "I pulled a 3.5 GPA first semester and I was really excited to join the team." But the coach had other plans. The team had also added several D1 and D2 transfers to the roster over the summer. They would have preference over Bryant. "Coach told me he wasn't gonna play me this season," Bryant recalls. "I felt used. They only cared about my size, but not about me as a person." The frustration he felt crept into his academic effort, and by the second semester his grades were nothing to write home about. "I didn't even tell my mom that I flunked my classes that semester. Not until I came home that summer, that is."
After two disappointing college experiences, Bryant started working on Plan B. "I thought 'I don't wanna hoop no more'." But being a big guy, people were always asking about why he wasn't playing anymore. So while his head told him the dream was gone, his heart still held on to any sliver of hope.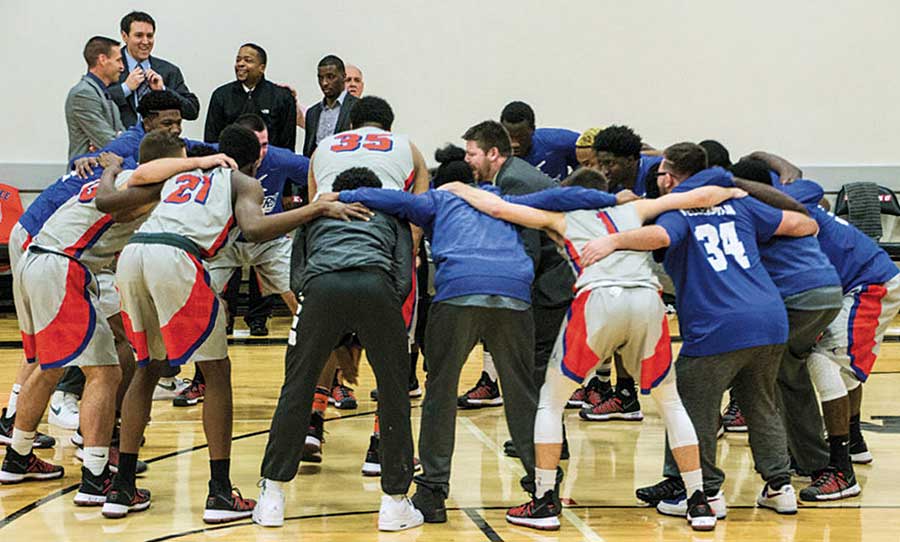 That hope was sparked once again when he began receiving text messages from Coach Casey from Milwaukee Area Technical College (MATC). Coach Casey asked him to take part in a summer league and open gym sessions. Bryant was skeptical, however, not wanting to subject himself to the kind of emotional rollercoaster he had been on in the past. But one summer night, he found himself in the Concordia University gym. It was there that he met a tall white kid from the Madison area who could shoot lights out. "Right away, Will started texting me and saying that if I got back in shape, together we could go to the 'ship [championship]. We started texting back and forth and Will told me that he was going to sign with MATC if I would sign, too." A few weeks later, both young men signed to play for Coach Casey and Milwaukee Tech.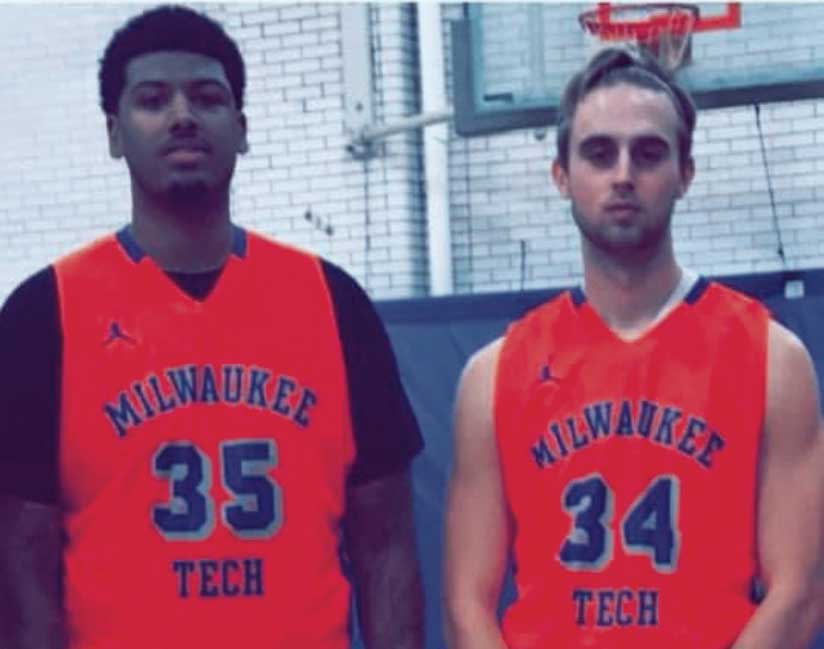 "Will was my homie. He picked me up for practice and for school. We were shooting partners. He kept on me to keep my grades up and stay eligible." But it wasn't just Will that made the MATC experience so positive. "Coach Casey also cared about me as a person. He created a family within that team. When Will tragically passed, we all hung onto each other as brothers."
After earning First Team All-Tournament honors in 2018, Bryant's stock went up. He was recruited by Graceland University, a highly successful NAIA program. The head coach was from Rockford and had recruited him to come play when he headed up Rock Valley's JUCO program. "Me and a friend went on a recruiting trip paid for by the college. I have never been treated that well, it was like something out of a movie! I even went to a party with football players and the guys there knew my name and told me to sign." Bryant felt he had finally found his college home and accepted the scholarship to the school.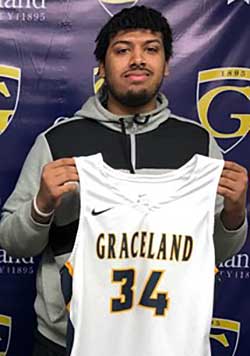 Three weeks before the 2018 fall semester was to begin, his coach accepted a job with a Division 2 school. "Once again, I had gotten my hopes up. I had done well at MATC, I did everything I needed to do." Bryant hoped Coach could bring him along to the Division 2 school, but he was told that wouldn't be possible. The Graceland staff encouraged Bryant to stay on scholarship there, but deep down Bryant felt that the recruiting process had just used him one more time.
He never made the trip to Graceland. Instead, he started working odd jobs in Rockford until he landed a job at UPS. "I was making pretty good money. It was a good job and I started thinking about setting up a little 'crib' of my own." But the questions still came up amongst his friends. "Why you not hoopin'? Why you not ballin'?" It seemed like he heard those questions wherever he went. "It was like a gnat that just keeps flying around your head."
Bryant was settling into working life when he picked up a text from MATC's Coach Casey. He told Bryant about a coach from Florida who was asking about him. Bryant told him he wasn't interested. "But you know Coach Casey, I can't tell him no!"
Because of Coach Casey's persistent encouragement, he reluctantly agreed to chat with the coaching staff at Edward Waters College in Jacksonville. Coach Bails told Bryant, "We can get you to big places. We can get you back to where you left off. I have heard how much you want to play basketball again, and it's really just life getting in the way right now." Bryant paused. "That was all I needed to hear. It was like he knew me right then and there."
Despite this impressive first interaction, a jaded Bryant proceeded with caution. He had been burned and let down so many times before. Was this coaching staff any different? He really didn't know how to tell if they were just "being slick". "I told them, 'Nah, I'm not interested. I'm making good money right here and I just want to get on with my life. I mean, I had just turned 23."
That could have been the end of the story. But that gnat was still buzzing around his head. Deep down, he knew this was an opportunity and he would regret if he didn't try one more time. After turning them down, he didn't know if the offer was still on the table, but he made the call to the Edward Waters coaches anyway. The offer was still there. But, Bryant would have to work for it. "I had to buy my own ticket to Jacksonville and then they got me into school for the 2020 spring semester so I could work on becoming eligible to play again." Taking advantage of one more opportunity, Bryant had a reason once again to "do the work".
Faced with fresh new challenges due to COVID-19 and moving to online classes, Bryant is extra proud to have passed all of his classes, earning eligibility and a spot on the EWC Tigers basketball team for the 2020-21 season. He posted a picture of his jersey number on social media that lives up to a promise he made back on November 4, 2017 — he would always wear #34 to honor his friend, Will.
"I only knew Will for about 4 months, but his impact will last forever. I can still hear his voice, nudging me to get to class, or do those damn towel drills and ladders," Bryant jokes.
"If they don't have that number, then either I ain't playing or I'll duct tape the #34 on the back!" The Edward Waters College season began in December 2020 with a resounding win over Webber International.
Watching what happens next will be fun to see play out. The resilience that Bryant has shown time and again has been impressive. The difficulties of his childhood, his self-induced "knucklehead" days, and the various promises broken… none of them were enough to keep him down. Perseverance, some timely support, and his belief in his dream of playing basketball have kept him going.
Now that gnat buzzing his head has been replaced by a caring voice in his head from a friend he'll never forget. Opportunity has knocked one more time.
We'll be watching, ready to support Bryant as he pursues his dream once again. We wish him all the best this season and can't wait to see how it all turns out!
— Bryant Nolan Jr. is a past Opportunity 34 Foundation scholarship recipient who continues to receive ongoing mentoring.