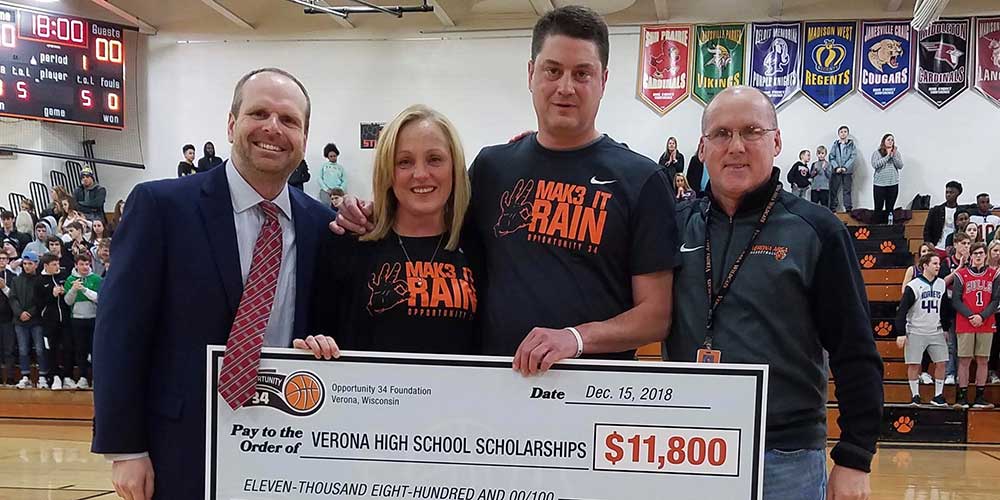 We were extremely honored to participate in an "Opportunity 34 Night" at Verona High School before the boys basketball game versus Madison Memorial on Saturday, December 15, 2018. The support from the Verona community has been amazing, and we are humbled and touched by the sustained encouragement expressed by friends, neighbors and acquaintances in Verona and all over Dane County and beyond.
Thank you so much! We are exited to report we have already awarded, or are committed to award, $11,800 to the Verona High School scholarship committee.
If you have a few minutes, please watch the video below featuring the pre-game thoughts of former Verona boys basketball coach, Alan Buss. It is a terrific reminder of what Opportunity 34 is all about. Thank you, Coach Buss.