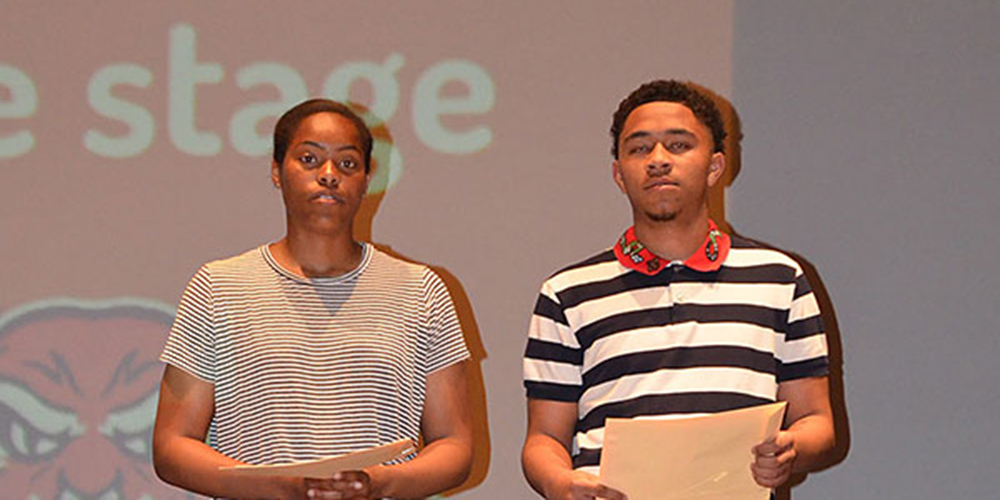 The Opportunity 34 Foundation was excited to receive handwritten notes from the 2018 scholarship recipients, Bre Woods and Tommie McKnight. Their heartfelt sentiments were greatly appreciated and confirmed the goal of this foundation was becoming reality and totally hitting the mark.
---
Former Verona high school girls basketball player, Bryanna Woods, shared this:
"I will forever be grateful that I am an Opportunity 34 recipient. The trust in my ability to uphold the integrity of this scholarship is amazing to me. Not only that, but also trusting me to participate in your son's legacy. To most people, a scholarship is just money. To me, this scholarship is so much more. It is your son's legacy and I'm honored that I will witness the impact of it first-hand. This scholarship and what it stands for is sacred to me because it instills in me that giving up is never an option, because receiving this scholarship (to me) meant that I had a promise to keep to Will, you (his family), and his legacy. I am promising to be whole-heartedly devoted to making sure that the impact of Will's legacy is never underestimated or forgotten and that I will strive to be nothing less than the best version of myself. I owe you at least that."
---
Former Verona high school boys basketball player, Tomion McKnight, shared these thoughts:
"Thank you Brian and Kristin so much for this opportunity to succeed in life. I am very excited to see what the future holds."
---
Bre Woods will be attending the University of Central Florida in the fall and she intends to study Biomedical Science or Physiology. Tommie McKnight will be attending Madison College in the fall and he intends to study how to be an environmental systems technician or an electrician.
The inaugural Opportunity 34 scholarships were presented at the VAHS Senior Awards Night on Wednesday, May 9, 2018.