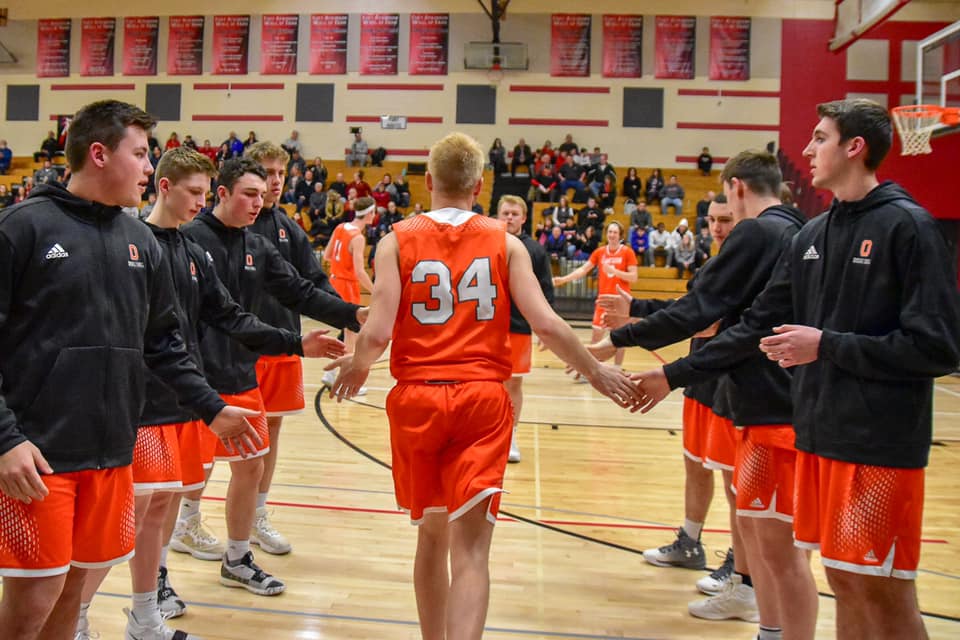 OREGON, Wis. (Mark Nesbitt Assistant sports editor, ConnectOregonWi.com) — The No. 34 might be Ethan Victorson's lucky number. The Oregon senior guard dons the same No. 34 jersey in honor of his late cousin, Will Kellerman, who wore it when he played basketball for Verona Area High School.
On Friday Feb. 15, Oregon High School hosted an Opportunity 34 Foundation "Make it Rain" fundraiser during its rivalry game against Stoughton to raise money for college scholarships for OHS students.
The Opportunity 34 Foundation, a nonprofit organization, raises and grants scholarship money to student-athletes. The foundation got its name from Kellerman, who died in a car accident Nov. 4, 2017, at age 21. The foundation has expanded and hosted fundraisers in Mount Horeb and Oregon this year… continue reading the original story, at ConnectOregonWi.com.
---
"To play in the game for my cousin means everything. I wear his number and everything about it makes me and my family feel great. The opportunity to raise all of this money for the Opportunity 34 Foundation is great." — Ethan Victorson